Leveraging CSR for Last-mile Delivery of Government Welfare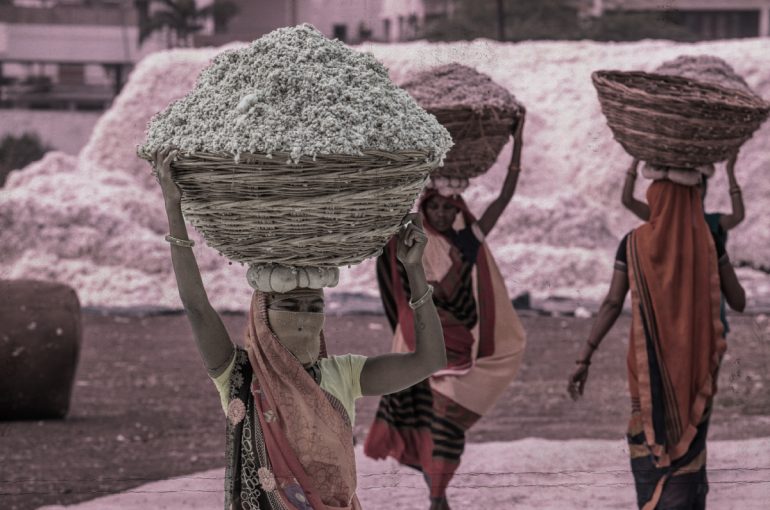 By Anveshi Gupta
01/ Introduction
Purbi Singhbum, headquartered at Jamshedpur, Jharkhand, is an aspirational district that is fraught with socio-economic inequities. We conducted a Needs Assessment Survey there in November 2021 and found some glaring problem areas. As per the survey, the citizens at Purbi Singhbum lacked basic documents such as caste and income certificates (when more than 90% of the surveyed population belonged to ST/SC/OBC categories). They also did not have health insurance coverage — only 20% of those surveyed had access to insurance. And nearly 10% of the citizens had no knowledge of any of the government welfare schemes that they were entitled to.
The developmental problems in India are complex in nature thanks to our diverse social and economic landscape. Interventions need to be holistic and inclusive. Apart from the convergence of existing government welfare schemes with allocated funds, it is necessary to involve all the stakeholders to turn development into a mass movement.
This movement needs to be facilitated by different agencies — the centre, the state, the district, the private sector, foundations, and non-government organisations. There needs to be capacity-building at the grass-root level to kick-start this cycle of growth. In the past decade, CSR awareness and consciousness have grown dramatically among large and medium-sized companies. These companies now look at CSR to build a strategic fit with the community and the environment in which they operate.
Coming back to Purbi Singhbum. With our intervention (powered by Max Life Insurance), the district's narrative will be changing soon. In a few months, many of its citizens will finally get their identity documents. They will have a bank account, have access to insurance schemes, and will be receiving benefits from the government's prominent schemes.
This change is not limited to Purbi Singhbum only — we are currently implementing our robust programs in 24 states across India.
Since its inception, Haqdarshak has partnered with numerous CSRs, philanthropic organisations, and corporations to design and execute their CSR Programs. Haqdarshak aims to, first, bridge the information gap between the government and citizens, and second, put in place systems that support citizens in accessing their welfare benefits. We ensure a minimum 4X social return on investment!
Our premise is simple — marginalised communities should be able to access welfare entitlements without any hassle. Watch this video to know more.
02/ Transitioning from Voluntary to Legally-mandated CSR in India
In the early literature on CSR, the principle of voluntarism was predominant. It was believed that a company's primary motive was to create maximum shareholder value. Period. Therefore social outreach by corporations was voluntary, not mandatory. With the advent of globalisation, however, things began to change. India responded to the globally-changing corporate landscape by issuing guidelines on voluntary CSR in 2009 (and updating said guidelines in 2011). With the enactment of the new Companies Act of 2013, India joined a tiny minority of nations that have legally mandated CSR.
The government of India notified amendments to the Companies (Corporate Social Responsibility) Rules, 2014 and Section 135 of the Companies Act, 2013 on January 22nd, 2021, which are now effective.
03/ Complying with New CSR Norms
As per the recent CSR amendments introduced under the Companies Act, companies are required to deposit the unspent CSR funds into the specifically designated 'Unspent Corporate Social Responsibility Account' within 30 days of the end of the financial year. This amount must be utilised within three years from the date of transfer, failing which the fund must be deposited into specified funds such as the PM National Relief Fund, PM CARES Fund, Disaster Management Fund, Clean Ganga Fund etc. The new law also prescribes a monetary penalty as well as imprisonment, in case of non-compliance, along with mandatory impact assessment of CSR projects by an independent agency.
The Report of the High-Level Committee on CSR (2018 HLC Report), constituted by MCA in 2018, highlighted that delays in project identification and implementation, owing to lack of expertise in the companies, were major reasons for the under-spending of CSR funds. Therefore, it becomes crucial for these companies to identify implementing agencies that can assist them in both formulating projects (as per the local needs) as well as executing them.
04/ Partner with Haqdarshak to Drive your CSR Objectives
As economic activity gradually resumes post COVID-19, companies must strive to expand the ambit of their CSR activities in diverse socio-economic domains. Instead of resorting to easier options of discharging their CSR obligations, such as simply contributing to designated funds, corporations can use this opportunity to create sustainable change.
One of Haqdarshak's key offerings is designing solutions for CSR and philanthropies — solutions that are easy to implement, and that create maximum impact at the grass-root level. We simplify the identification of projects through baseline studies and needs-assessments. Our process carefully maps citizens' needs to support evidence-based program designing and scheme delivery.
Our solutions enable direct scheme linkages for eligible end-beneficiaries while also empowering individuals (mostly women) in communities by creating livelihood opportunities for them. Our strategic partnerships with multiple CSRs and philanthropies have enabled us to extend welfare schemes and document linkages to thousands of marginalised citizens across India.
Over the last six years, these partnerships have resulted in real impact and change. Take a look at our social media handles to get a glimpse of the impact we promised, and delivered.
To partner up, get in touch with Madhura, our Chief Growth Officer — madhura.karnik@haqdarshak.com
05/ Further Reading