Expanding CSR Presence Across Aspirational Districts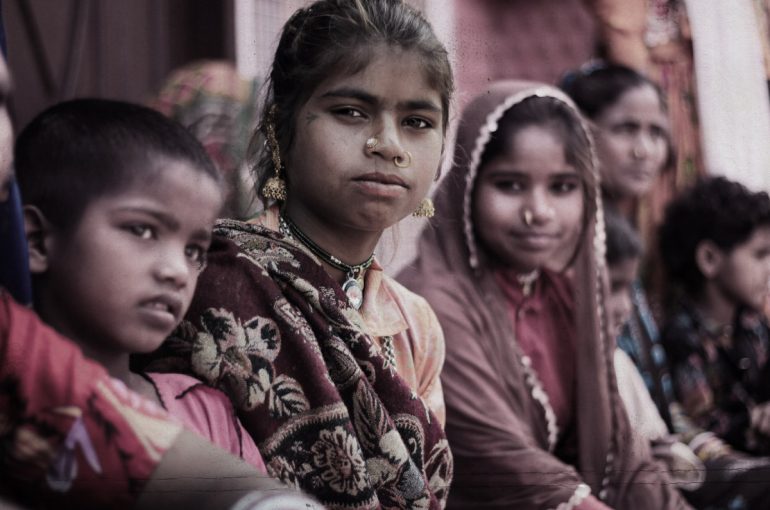 By Anveshi Gupta and Piyusha Verma
01/ Our Impact
Laxmi and Khemin work as 'Haqdarshaks' in Rajnandgaon, an Aspirational District in Chhattisgarh. They joined Haqdarshak as part of a project which focussed on improving digital access and uptake of welfare schemes among the citizens of Chhattisgarh, especially women. They were trained on Haqdarshak's tech-assisted model for scheme linkages, and were soon able to team up and organise a camp for local citizens in the Tumdibod cluster. Not only did they help over a hundred people apply for schemes, they also managed to earn almost INR 10,000. The beneficiaries received benefits from schemes such as Matritva Vandana Yojana, PM Shram Yogi Maandhan Yojana, PM Jeevan Jyoti Bima etc.
Haqdarshak has designed and implemented numerous agent-based and direct-to-beneficiary welfare scheme linkage programmes for corporates, NGOs, philanthropies, and government departments. Our efforts have contributed to maximising the impact of State resources, especially those allocated for welfare schemes.
In a nutshell, the Haqdarshak model has had a multidimensional impact both on the local administrations and the socio-economic conditions of citizens in Aspirational Districts. It has created an alternative and sustainable source of livelihood for the locals, along with streamlining the workings of the local administration. It has also increased people's participation in governance besides developing the district in its priority sectors.
In this article, we will talk about how Haqdarshak's work aligns with ADP (Aspirational Districts Programme) goals.
02/ The Aspirational Districts Programme
Anchored in NITI Aayog, the Aspirational Districts Programme (ADP) strives to rapidly improve the socio-economic indicators of the 112 relatively less developed districts (named Aspirational Districts) in the country. These districts were identified through a composite index of backwardness and therefore, represent the most under-developed pockets of India across 26 states and one union territory. While the programme serves as a testing ground for countless governance reforms aimed at promoting competitive cooperative federalism, it also aims to encourage cooperation among all stakeholders investing in regional resource development and integration, including state and central welfare systems, District Mineral Funds and Corporate Social Responsibility (CSR).
Corporates, NGOs, and philanthropies usually carry out CSR activities in areas where the work can be done without difficulty. This may be the reason why companies are not focusing on districts with relatively poor infrastructure and development indices. Small and far-flung states get a measly amount of CSR funds spent by companies, while large state economies benefit the most from them. According to official data on CSR spending for FY21, over 80% of the funds — for which state-wise break up of spending is available — has gone to only ten states. The top ten beneficiary states include eight of the largest state economies considering their FY20 Gross State Domestic Product (GSDP) — Maharashtra, Gujarat, Andhra Pradesh, Karnataka, Uttar Pradesh, Tamil Nadu, Rajasthan, and Madhya Pradesh.1
The CSR Fund is meant to assist state governments in improving their development indices. Majority of the aforementioned states that have cornered the lion's share of the CSR funds are front runners and top performers in the SDG Index report released by NITI Aayog in 2021. These states account for only 32% of the Aspirational Districts. On the other hand, the states with the remaining 68% Aspirational Districts received only 20% of allocated CSR funds.
Jharkhand (19), Bihar (13), Chattisgarh (10), Odisha (10), and the North-East (14) account for more than 58% of the aspirational districts across India and received only a small portion of funds for their development.
A step was taken to help tackle these regional imbalances in the distribution of CSR funds. The Department of Public Enterprises (DPE) issued guidelines in December 2018 to encourage Public Sector Enterprises (PSEs) to allocate and utilise their funds for the development of Aspirational Districts. The guidelines further advised PSEs to spend up to 60% of their CSR funds preferably in these districts. While the results have been encouraging, there is still a lot to be done.
03/ How We Align with ADP's Goal
Despite the economic progress made by India, these districts have remained underdeveloped due to a host of contributing factors — a relatively poor endowment of physical resources, lack of infrastructure networks, poor social capital, low standards of health, nutrition, education and skill, and above all, inhabitants demotivated due to years of poverty and deprivation. Many of these are both causes as well as symptoms, creating a cycle of under-development.2
An important aspect of ADP is to converge state and centre-sponsored schemes. The intent is to maximise benefits by bringing together complementary programmes and schemes so that citizens receive all relevant benefits simultaneously, and more funds are utilised. HQ provides training to community members as last-mile support agents. Known as 'Haqdarshaks' or 'Haqdarshikas', these agents provide application support services to communities for a fee. They use the Haqdarshak agent app for implementation, and provide end-to-end application support including document checks, filling forms, submission of the application to relevant departments, and initiating grievance redressal processes in case of delays.
To date, HQ has trained over 19,000 community members who have earned a livelihood by delivering welfare benefits and documents to eligible citizens. Thus, the model also triggers a mass movement because a vast number of citizens are made aware of the schemes and their benefits. HQ also designs and implements customised scheme-linkage programmes for predefined beneficiary groups with a core focus on improving the standard of living of citizens. The schemes are spread across thematic areas that include health, education, employment, and social security. These are also the core thematic areas under the Aspirational Districts Programme.
04/ Window of Opportunity
The edifice of the Aspirational Districts Programme rests on three pillars — bringing about convergence in central and state schemes; promoting competition among the Aspirational Districts; and fostering collaboration between the central government, state governments, district administrations, and external organisations.
ADP categorically encourages leveraging the expertise of external organisations for the on-ground implementation of its policies in under-developed districts. It views them as 'external knowledge and resource providers', and is open to collaboration depending on the effectiveness of their policies and learnings from the field. The collaboration provides opportunities to develop close and long-term working relationships with government departments, influence local governance practices, and streamline the work of the district administration.
Instead of resorting to easier options such as contributing only to designated funds, corporations and philanthropies must forge new partnerships with NGOs and work with district administrations to deploy their CSR funds in the most effective manner.
HQ can assist institutions and philanthropies in prioritising a few thrust areas, and selecting relevant welfare schemes for the transformation of under-developed districts. HQ can train community members as 'Haqdarshaks' — this will give communities an opportunity for alternative livelihoods, while helping the district administration deliver more welfare benefits.