max.impact_04
empowering
women
One of the key differentiators of the Haqdarshak model is empowering women by training them as field support agents. By training women from the community, we are building a cadre of women entrepreneurs who provide application support services to their community members. To do this, they are incentivized either by Haqdarshak or via a fee collected from the applicant.
We have trained over 7000 women of which more than 3000 have been consistently active. Apart from earning an average monthly income of 3300 INR these women support agents have carved a niche for themselves as community leaders. Some of them have won local panchayat elections, while others have bought two-wheelers to make their travel seamless.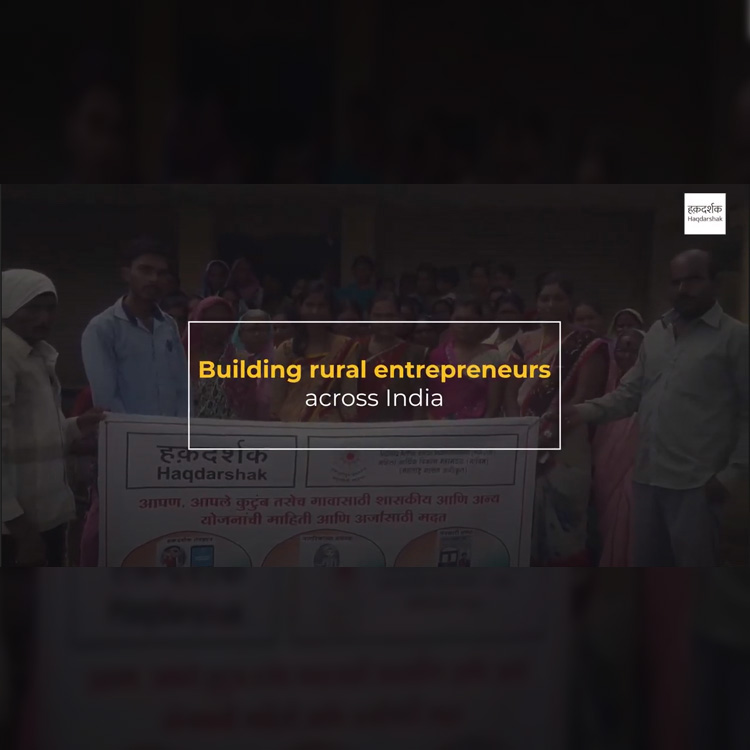 By 2025, we aim to build a cadre of 10,000 active women support agents who can be a single touch point for facilitating government welfare services as well as other financial products. To do this, we are partnering with the State Rural Livelihood Mission (SRLM) as well as grassroots NGOs who have a cadre.